What is an E-Bike?
Also known as an electrically assisted pedal cycle, e-bikes are a conventional bike with a secret weapon for getting up those uncivilised hills. Powered by a rechargeable lithium battery cell, the motor can be turned on or off as is required. This means electric bikes tick the box for a healthy transport option as well as a convenient and green one too.
Do I need a license for an electric bicycle?
Electric bikes or EAPCs are also known as electrically assisted pedal cycles. This means they don't fall into the category of being a motorbike and can therefore be used by anyone over the age of 14 in the UK. Just as the name suggests, they are assisted and can also be used just as any normal bicycle would be. That means, no tax, no license and no insurance is required to use in on the roads in the United Kingdom.
How to charge e-bikes
Just like an EV, the e-bike needs charging every so often. Fast charging stations are becoming more commonplace around the UK but most owners charge at home when they are back from work or after a day out. Charging times for a lithium eon bike is between 3.5 and 6 hours, and it's not unheard of to buy a spare battery to plug in and use if you are in a hurry. 
Are electric bikes legal in the UK?
Yes and subsidies such as the cycle to work scheme info below cover electric bikes too. If you would like to find out more, click the link above to see how you can take advantage of this tax-efficient way to buy an electric bike.
Can electric bikes get wet?
Electric bikes use an insulated and watertight battery and electronics network. This means you are not running any risk of electrocution when riding an e-bike in the rain, just as you probably don't panic when sitting in a car or on a petrol bike. The only thing you need to worry about is your clothes.
What's the best electric bike?
Ultimately the best electric bike depends on what you want to use it for, but if you simply want a gauge on the most popular e-bikes, you can use the filters above, to sort by reviews or sort by best selling. Some of the top names to look out for include, SynchGo, Cyclotricity, Wisper, Emu and Econic One! We offer a bespoke telephone advice service, that is absolutely free to use, simply click the button below and one of our expert team can drop you a call and talk you through the options.
Why buy an e-bike?
Electric bikes offer an alternative to short car journeys and public transport. They can help assist you up to 15.5mph. The cost of running an electric bike is approximately 8p per mile compared to an average cost of 80p for a car. Unlike motorbikes, you do not need an MOT, Insurance or Tax for an electric bike. You can also ride electric bikes on cycle paths. Click below for help!

1. Quicker Travel
Cars may be quicker over longer journeys but in a city, electric bikes are hard to beat. Cars will often fall below 10mph and do not have the manoeuvrability of bikes. Mopeds and motorcycles may have similar advantages but are still confined to the road. Investment in cycling infrastructure while poor compares to our European neighbours still results in an ever-increasing number of cycle lanes. With an electric bike, you will breeze up the hills and fly through headwinds. 

2. No Sweat
The UK has some of the longest working hours in Europe. Therefore you do not want to arrive at work feeling exhausted before you even start. There will be no need to make use of employer showers if you are one of the few with these facilities. 

3. Hill Climbing
This is one of the biggest advantages. A good electric bike will essentially flatten hills. With reasonable effort, you will climb a 10% gradient with ease and with the correct bike even 25% gradients. Red Bull may give you wings but electric bikes turn you into Bradley Wiggins. 

4. Motorized but without Red Tape
Electric bikes meeting UK regulations require no MOT, Tax or insurance. 

5. Improved Fitness
People who have an electric bike tend to use it at least twice as much as those with a conventional bike (1, 2). Ebikes are more fun especially in areas with many hills and as a result, people use them more. Therefore people with an electric bike often get more exercise which is why there are many examples of people losing large amounts of weight. 

6. Sustainable
Fuel consumption is equivalent to between 800 and 2000mpg. Although CO2 per mile is normally lower than a standard bike (3). The additional fuel needed for the extra energy required is usually lower than what is required to power the battery. Amazing!
[1] Transport Research Laboratory report: 'New Cycle Owners: expectations and experiences' (Davies and Hartley 1998)

[2] Leeds University report: 'The New Generation of Private Vehicles in the UK. Should their use be encouraged and can they attract drivers of conventional cars?' (Neil Guthrie 2001)

[3] 'Electric Bicycles' 2010, Richard Peace and David Henshaw
CYCLE TO WORK SCHEME
We accept ALL Cycle To Work Schemes! Please contact us via Live Chat, Phones or email: Info@Hawkwheels.co.uk to arrange! Employer or Employee Looking For a C2W Scheme? Click here to register & arrange instantly: https://greencommuteinitiative.uk/instant-quotes/  
What is it?
In a nut shell: The employer buys the bike for the employee, the employer claims back the VAT and then your employees pay you back out of gross pay rather then net pay, so they benefit at no loss to yourself. The below link shows you how to account for this:

Click Here For The Department For Transport Website
All we need to do is invoice the employer, we deliver the bike and the employee starts paying the employer back each month. If you're wanting to purchase our bikes through these schemes please follow the steps below. If you didn't see the scheme advertised here please contact us and we will quickly join so you can purchase our products.
How much will I save?
How much you save depends on how much you earn and therefore how much tax you pay
Basic rate tax payers (those earning less than £50,000) will save 32%
Higher rate tax payers (those earning more than £50,000) will save 42%
Additional rate tax payer (those earning more than £150,000) wil save 47%
In addition, the employer will save 13.8% on reduced NICs
Use our calculator below to work out your savings! We cannot provide further discounts when using a C2W voucher as these schemes take a large % commission from retailers. You will still be eligible for any free gifts on offer at the time of purchase, listed on the product pages.
Benefits of Green Commute Initiative
No £1000 Limit
GCI is the only cycle to work scheme with no £1,000 limit. This is possible as GCI is authorised by the FCA for consumer hire up to any value.  On other schemes, the employer is the hirer of the bikes and therefore they are limited to £1,000 under the rules of the scheme. No limit means any bike is possible including E-bikes, cargo bikes and cycles for disabled people.
Free 4 Week Insurance
We are delighted to have teamed up with Cycleplan to offer our customers' four weeks' free bike insurance with no obligation.  
No Scheme Exit Fees
We don't charge an end of scheme exit fee.  On other schemes this can be as much as 7% of the original value of the bike making a big dent in the customer's savings.
Bikes Are Safe With GCI
GCI is a social enterprise, whose constitution prevents it from taking on debt therefore it can never have creditors and cannot become insolvent.  This means the bikes are safe and will always end up with the employee.  GCI is the only cycle-to-work provider to offer this.  In today's retail environment this is a vital safeguard.
 How it works
You visit our website to select the bike and equipment that you want. Then please request a quote from us by livechat, email or phone (please note on some sales items there may be small surcharges. Promo Discount Codes cannot be used in conjunction with Scheme Purchases) You will be given a quote, and you provide this to your HR department (or whoever is in charge of the scheme at your work), to pass to the specific scheme.
Once you have requested a secure voucher or letter of collection, your employer confirms eligibility and approves the request. The scheme will send them an invoice for the bike package, and a hire agreement is sent to you to sign. As soon as the bike is paid for, the secure voucher or letter of collection is sent to you.
Your hire payments are deducted from your gross monthly salary. At the end of the hire period you pay a Fair Market Value payment to own the bike outright.
You then contact us with the voucher or letter of collection and we will book you in for delivery
Help your employer help you!
A cycle to work scheme is a great incentive for employees, and companies can save money too - every bike processed through the scheme means an employer's National insurance saving. Everybody wins, and it's time to let your employer know!
PAYE only
Your employer has to be willing to run the scheme before you can get your bike. This is because the scheme can only run through what is known as a salary sacrifice, where you agree to temporarily reduce your wages to pay for the hire of goods – in this case a bike and equipment. The scheme is available to UK tax payers who pay PAYE. Please note that the self-employed cannot take part in the scheme.
What Happens At The End of The Scheme?
At the end of the 12 month hire period, GCI cannot simply give the bike to the employee.  Under HMRC rules, transfer of ownership is seen as a benefit-in-kind on which there is a tax liability. Up until the bike is 6 years old, HMRC charges tax.  Once the bike has reached 6 years old, HMRC deems it has no market value and at this point, the bike ownership can be passed to the employee with no tax implications.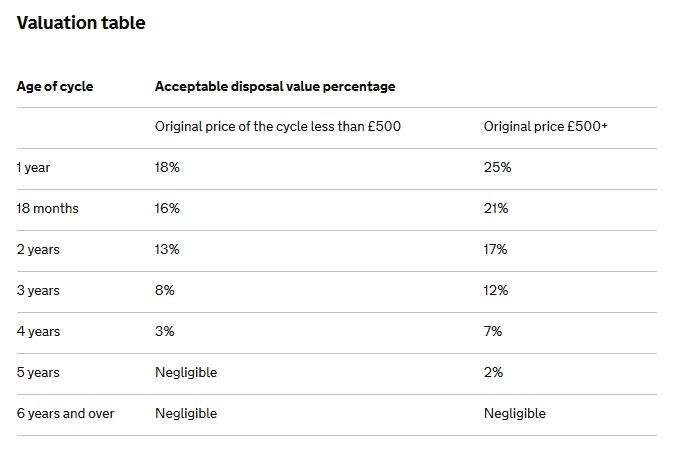 Therefore, after the inital 12 month hire period, GCI offers scheme participants the option to move to an extended 5 year loan, free of charge, to take the bike to 6 years old.  This means no benefit-in-kind tax will be due, thus allowing the employee to retain the all of their original savings.
How to Order
Send a live chat message or email to info@hawkwheels.co.uk requesting a quote for the products you want to purchase – it's that simple. To speak to someone about a return, please give us a call on 0333 090 6073  
FAQ:
https://greencommuteinitiative.uk/faqs-2/
Green Commute Initiative is the industry-leading and award-winning cycle-to-work scheme with no limits.
GCI's scheme has no £1,000 limit and no scheme exit fees. You can save from 32-47% (depending on your tax rate).
Pay monthly through salary sacrifice with no added interest. Salary sacrifice periods can be from 12-60 months.
Get an E-bike or conventional cycle through GCI and help reduce congestion and pollution whilst improving your health, fitness and mental wellbeing.